Damaged Good
B-Cuz
Brickwall
Brother (in Loins)
Damaged Good
Whatever Happens
Unsane
Digital Sin (Nr 7)
Mouth of Age
Love Sick
Mrs. K
Never Be Over
Deny All
Deny All (single version)
Waiting For Control
Calling (XL version)
Souls Travel (small version)
Log 22
Wide Eyed Fools
Smack
Have A Heart
Captain of Maybe
De Diva
Given
Not Coming Down
Cut 'n Dried
Log 22
White Dogs
Certainlie
The Ocean, My Floor
The Love-in
Private Suit CD-single
Private Suit (Radio Edit)
Month Of Sundays *
The Ocean, My Floor *
Second Time *
* = Previously Unreleased (and different to later released versions)
Dust Bunnies
Geek
The Link
Musher
Dust Bunny
What Friends?
Misery Galore
Story In A Nutshell
Sugar The Pill
Rudder
Pork & Beans
Fallen Foster
Co-Coward
Heaven
Lamprey
Keepsake
Ray Ray Rain
D. Feathers
Re-Feel-It
21 Days
Cybor*d
Tell Me, Sad
Crutches
Something So Wild
Totally Freaked Out
Silent Spring
Palomine
Leg
Palomine
Kid's Allright
Brain-tag
Tom Boy
Under The Surface
Balentine
This Thing Nowhere
Healthy Sick
Sundazed To The Core
Palomine (Small)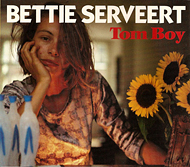 Tom Boy cd-single
Palomine
Smile (Previously Unreleased)
Balentine (Acoustic Version)
Maggot (Previously Unreleased)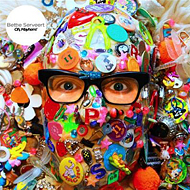 Oh, Mayhem!
Shake-Her
Mayhem
Sad Dog
Had2Byou
Tuf Skin
Monogamous
Receiver (alternative version)
LoserTrack
iPromise
D.I.Y.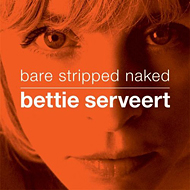 Bare Stripped Naked
Roadmovies
Hell = Other People
Love & Learn
Brain-tag
Storm
The Rope
All The Other Fish
What They Call Love
Painted Word
2nd Time
Hell = Other People (Alternative Version)
Certainlie
Released with bonus DVD with among others a live registration of the Bare Stripped Naked show in the Ancienne Belgique in Brussels.
Wide Eyed Fools CD-single
Wide Eyed Fools (Single Edit)
Private Suit (Live at WFMU)
White Dogs (Live at WFMU)
Wide Eyed Fools (Video)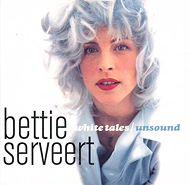 Rudder CD-single
Rudder
Life Is On Imbecile (Previously Unreleased)
Something So Wild CD-single
Something So Wild
Trigger Cut (Previously Unreleased)
Crutches (BBC Live Version)
Stanley Park (Previously Unreleased)
USA-version:
Something so wild
Look Back In Anger (Previously Unreleased)
What Friends? (Previously Unreleased)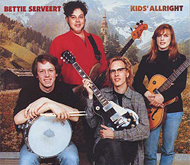 Kid's Allright CD-single
Kid's Allright
Totally Freaked Out *
Tom Boy *
Palomine (Small) *
* Recorded on february 4th 1993 for '2 Meter-sessies' TV
USA-version:
Kid's Allright
Get The Bird (Previously Unreleased)
Totally FreakedOout (Previously Unreleased)
Had2Byou
Had2Byou
Situations/Complications
Hell = Other People
Hell = Other People
You've Changes (Short Version)
The Rope (Alternative Version)
Hallelujah
Smack CD-single
Smack
Have A Heart
Smack (Video)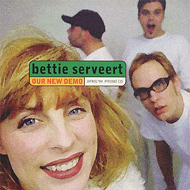 Our New Demo
White Tales
My Fallen Words
The Sower and The Seeds
Early demoversions, different to the Private Suit versions
What Friends? CD-single
What Friends?
Spine (Previously Unreleased)
Genuine Life Form (Previously Unreleased)
Ray Ray Rain CD-single
Ray Ray Rain
Look Back In Anger (Previously Unreleased
What Friends? (Previously Unreleased)
Palomine CD-single (Rerecorded)
Palomine (Rerecorded)
Silent Spring (Temporary Version)
Palomine (Small)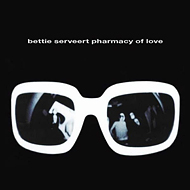 Pharmacy of Love
Deny All
Semaphore
Love Lee
Mossie ('previously unreleased' by Moss)
The Pharmacy
Souls Travel
Calling
Change4Me
What They Call Love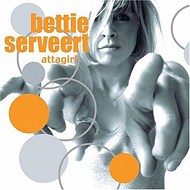 Attagirl
Dreamaniacs
Attagirl
Don't Touch That Dial
Greyhound Song
You've Changed
Versace
1 Off Deal
Hands Off
Staying Kind
Lover I Don't Have To Love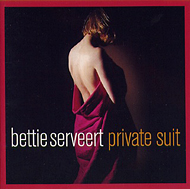 Private Suit
Unsound
Satisfied
Private Suit
Mariachi Souls
Recall
Auf Wiedersehen
Sower & Seeds
White Tales
John Darmy
My Fallen Words
Healer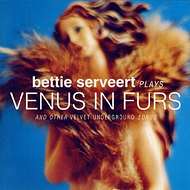 ... Plays Venus in Furs and other Velvet Underground Songs
Beginning To See The Light
Stephanie Says
What Goes On
Venus In Furs
Sunday Morning
Black Angel's Death Song
I Can't Stand It
European Son
Rock and Roll
Afterhours
Bettie Serveert plays Venus in Furs and other Velvet Underground songs live in Paradiso, Amsterdam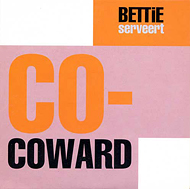 Co-Coward CD-single
UK-version:
Co-Coward
Almost Monkeye (Previously Unreleased)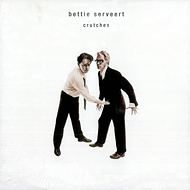 Crutches CD-single
Crutches
Shades (Previously Unreleased)
Entire Races (Previously Unreleased)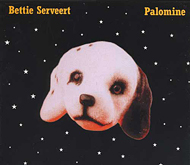 Palomine CD-single
Palomine
Get The Bird (Previously Unreleased)
Watch That Pleasure (Previously Unreleased)